Many of you know us at GERALD.ph for our freshly baked breads and pastries. But I have also heard from some customers  to make some gluten-free options options for them. That's why  we also started introducing gluten-free food items so that these customers can also enjoy bread, cookies, muffins, pizza, and more.
In simple terms, gluten constitutes about 80% of the protein in common grains such as wheat, rye, barley and oats. Some people can have an allergy or intolerance towards gluten, so they must follow a gluten-free diet for medical reasons.
Our gluten-free items are prepared in a separate facility from our regular breads and pastries, so there is no fear of cross contamination. Most of our gluten-free items are also vegan (except the gluten-free salami pizza) and dairy-free!
To give you an idea of the substitutes for flour in our gluten-free products, here's the list for our top 5 best-selling gluten-free items:
Gluten-free chocolate chip cookies (vegan)  All-purpose gluten-free flour, baking soda, xanthan gum, flaxseed, coconut oil, coco sugar, vanilla extract, salt, cocoa nibs or dairy free chocolate chips
Gluten-free banana carrot loaf Brown rice flour, sorghum flour, white rice flour, cassava starch, carrots, banana, eggs, brown sugar, coconut oil, cinnamon, baking soda
Gluten-free bread (round) (vegan) brown rice flour, sorghum flour, cassava starch, flax seeds, (with sesame seeds sprinkled on top)
Gluten-free baguette (vegan) All-purpose gluten-free flour, coconut oil, flaxseeds, yeast, xanthan gum, sugar, salt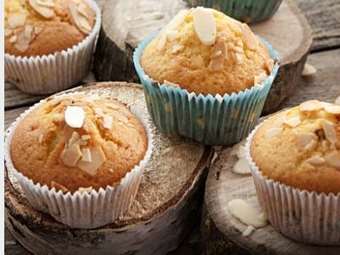 Gluten-free honey almond muffins   All-purpose gluten-free flour, almond flour, GF flour mix, egg white, honey, vanilla and almond extract, coconut oil.
It's part of our commitment towards offering better and healthier food choices to people in Manila. We soon hope as well to serve everyone in the Philippines!
Order your gluten-free food for delivery in Metro Manila today.